Vreta kloster bryggeri is located in Ljungsbro outside of Linköping close to the main attraction along Göta kanal – Bergs slussar, as well as only 800 metres from the remains of the oldest abbey in Sweden – Vreta Kloster (1101-1582). Here, nuns brewed and drank beer. Since October 2019, beer is once again produced in the vicinity of the abbey.
With passion for abbey and Belgian styled beer and with respect for the local history, the brewery is dedicated to produce some of the best Belgian styled beers in Sweden. The brewery has won several international prizes. In September 2022 the brewery Quadruple (Abbedissan 12) won a bronze medal at the European Beer Star. In March 2022 the brewery Belgian wit (Den blonda nunnan) as well as the Belgian tripel (Vreta kloster trippel) won Gold at Concours International de Lyon. In November 2021 the brewery Saison (Nunnans skördeöl) won bronze in Brussels beer challenge in the category Double Saison, just behind two beers from Brasserie Dupont.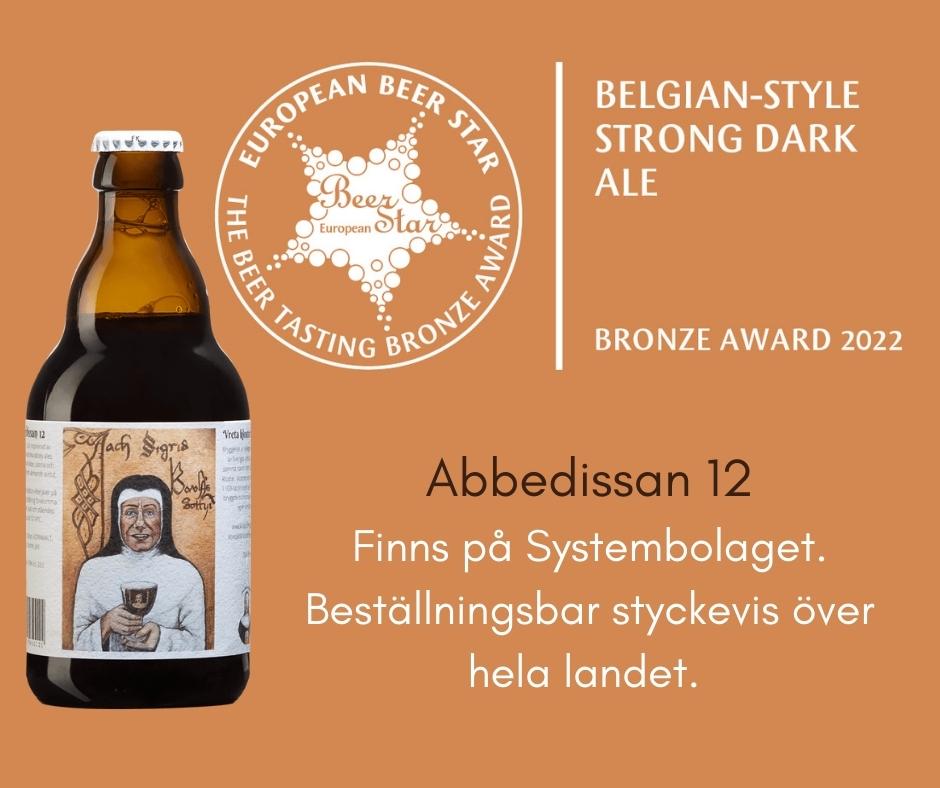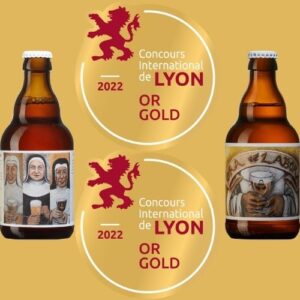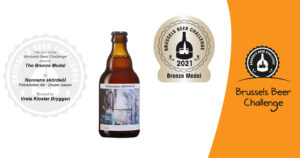 Our beers can be bought at the Swedish State monopoly Systembolaget locally in Linköping and some towns close by, as well as ordered by the bottle to any of Systembolagets shops in Sweden without any extra costs. Our beer is also available at local bars as well as at well sorted bars across Sweden where there is love for Belgian styled beers.
During the summer months our taproom is open a few days a week. For more information click here!